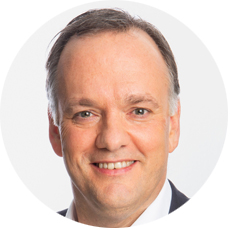 In response to numerous evolutions of its markets, LACROIX Environment has shown its adaptability: we have invested in securing our remote management installations, and our equipment has become smart, thus allowing a better management of resources. Our markets are changing! We already understood this in 2019 when we acquired the German specialist SAE IT-Systems in order to enhance our position on the "Smart Environment" market.
This rapprochement with SAE-IT Systems presented us with many challenges, starting with learning how to work together to realise the full potential of this alliance. We may not speak the same language, but we are made up of the same essential parts. Our corporate cultures are similar and our markets are complementary. We have made the strategic choice of a matrix organisation, which promotes lateral relationships between the two entities. We are proud of the work we have already accomplished together, and today we share a common vision.
This vision is one of moving toward a perpetually "Smarter" environment. Major challenges lie ahead, such as the roll-out of Edge Computing, a decentralised approach that requires data to be processed as close as possible to its source, on the periphery of the networks that generate it. This major challenge, which makes it possible to accelerate data flows, is necessary for rolling out the Internet of Things. We have started to address this through our range of equipment for Remote Management 4.0 of water networks and remote telemetry of energy networks, but we want to go further in 2021. We are committed to increasing our involvement in digitisation, as well as to being a stakeholder in the automation of industrial solutions, a strong trend for the years to come. The aim is to provide the best possible support for the overall transformation of the industry.
Finally, we are committed to increasing our internationalisation. LACROIX Environment and SAE IT-Systems are moving in this direction together, with the same ambition to be as strong internationally as they are in their respective countries. To achieve this, we rely oncross-selling and the use of our respective sales organisations to offer our customers a complementary set of solutions. What our two entities would not be able to do on their own, they will be able to do together: that is the strength of a group. In fact, the transformation of LACROIX Environment has only just begun!
Ronald Vrancken
Managing Director LACROIX Environment