Improving the efficiency of distribution networks and regulating pressure
SOFREL LS data loggers help water network operators to perform diagnostics and analyses. They take daily readings from the meters and flow meters, regularly measure the pressure in the pipes (pressure sensor powered by the LS), record the measurements and send them to the main system. This makes it possible to detect anomalies in the network such as overpressure or insufficient pressure.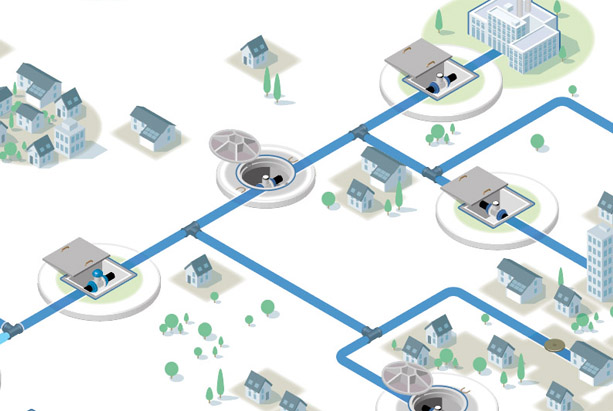 By analysing the data provided by the LS (e.g. daily volumes, maximum flows, night flows) over long periods of time, it is possible to assess the network's performance. The network diagnostic also makes it possible to create consumption reports and identify the sectors with the most leakage.