An "open" Modbus data logger to interface with all water network instrumentation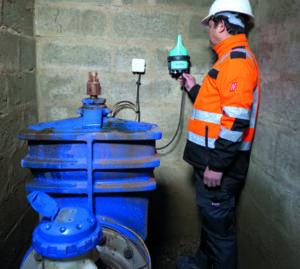 Universally, the DL4W OpenSensor Low Power data logger meets all the communication needs of isolated sites on water and wastewater networks.
Through its RS-485 serial input it offers openness and compatibility with all Modbus-RTU equipment (sensors, radars, flow meters) present on these networks.
With the DL4W OpenSensor LP it is possible to remotely supply 0V, 5V and 12V (0,8W maximum), control up to 8 sensors and read 14 registers.
In addition, the data logger has 2 DIs to read the indexes of the district or interconnection meters, to manage " two-way" type meters and to signal the opening of the manhole cover. Its AI allows it, among other things, to supply and control a 4-20mA pressure sensor.