The various remote terminal unit functions
Designed to meet the supervisory remote management needs of technical installations, the SOFREL S500 Remote Terminal Unit telemetry and SCADA range offers numerous functions: remote alarming, telemetry, remote counting, telecontrol, archives, reports, process control, network communication, etc.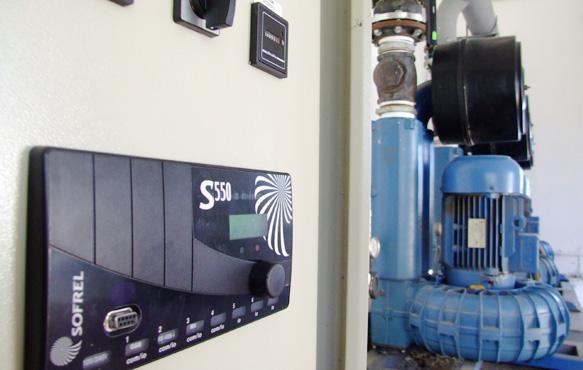 The S500 Remote Terminal Units federate, safeguard and automate isolated or dispersed technical sites, and offer users shorter response times while cutting operating and running costs.
Operation and communication
For easy and user-friendly operation, the Remote Terminal Units of the S500 range rely on the use of standard tools like a web browser and can communicate via numerous transmission media: PSTN, GSM/GPRS, DL/PL, radio, Ethernet etc.
The graphics display built into the S530 and S550 enable you to view the entire installation without any special device.
Alarm reporting and stand-by duty management

The alarm reporting function , designed to alert the right person at any time and place, sends SMS messages. With just a telephone or PC, the duty officer is informed of the fault, can remotely carry out initial diagnostics and, if necessary, take action on the installation (telecontrol, modify setpoints, etc.).
Process control and calculation
Fully Modular in terms of inputs/outputs and communications, the SOFREL S500 range is suitable for all types of application. It has a process control module enabling the contract operator to find a solution to run all its installations.